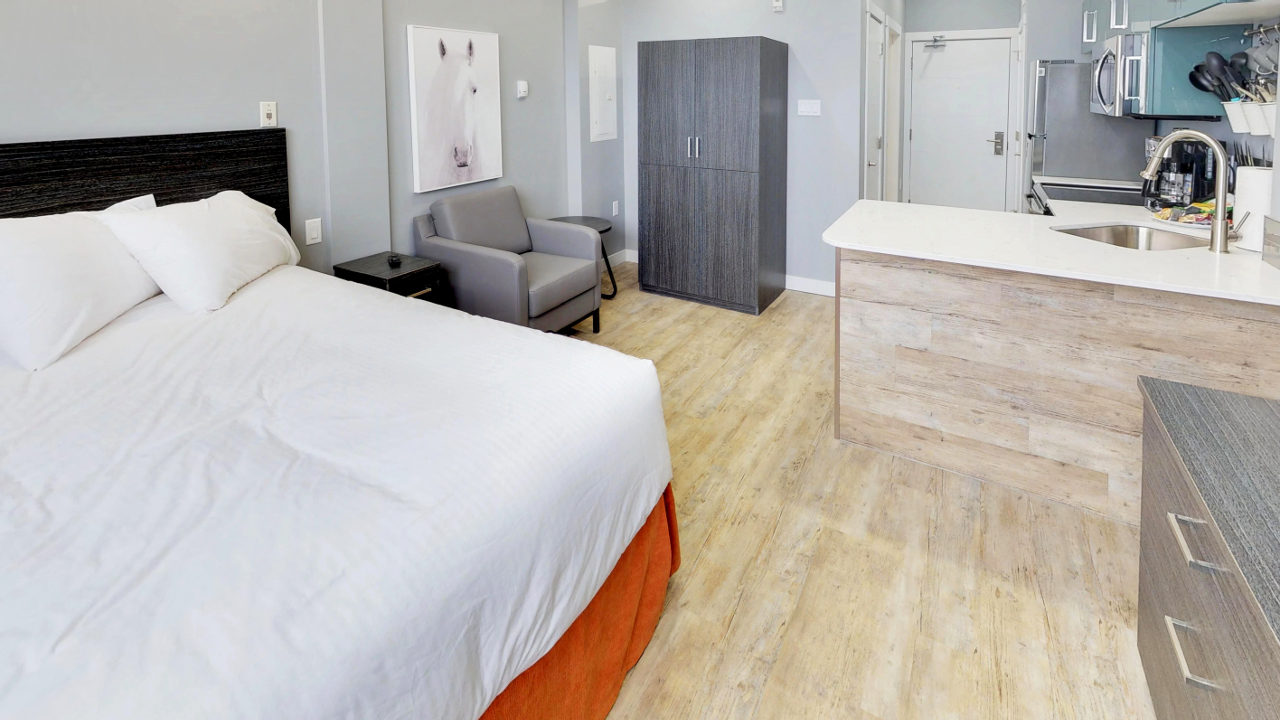 If you're heading out for a little get away or out for business, and you're sick and tired of paying a lot of money on hotels, Furnished Suites may be your best option! It offers amenities that a hotel offers and more! Here are just some of the advantages of checking in a Furnished Suite.
Fully Equipped Kitchen
One of the major advantages of a furnished suite is that you have a fully functioning kitchen, complete with a stove and refrigerator. You will be able save tons of money on eating out in restaurants by being able to make your own meals right in your place. You have the power to create your own meals that are personalized to your own taste and is handy if you have allergies or dietary needs.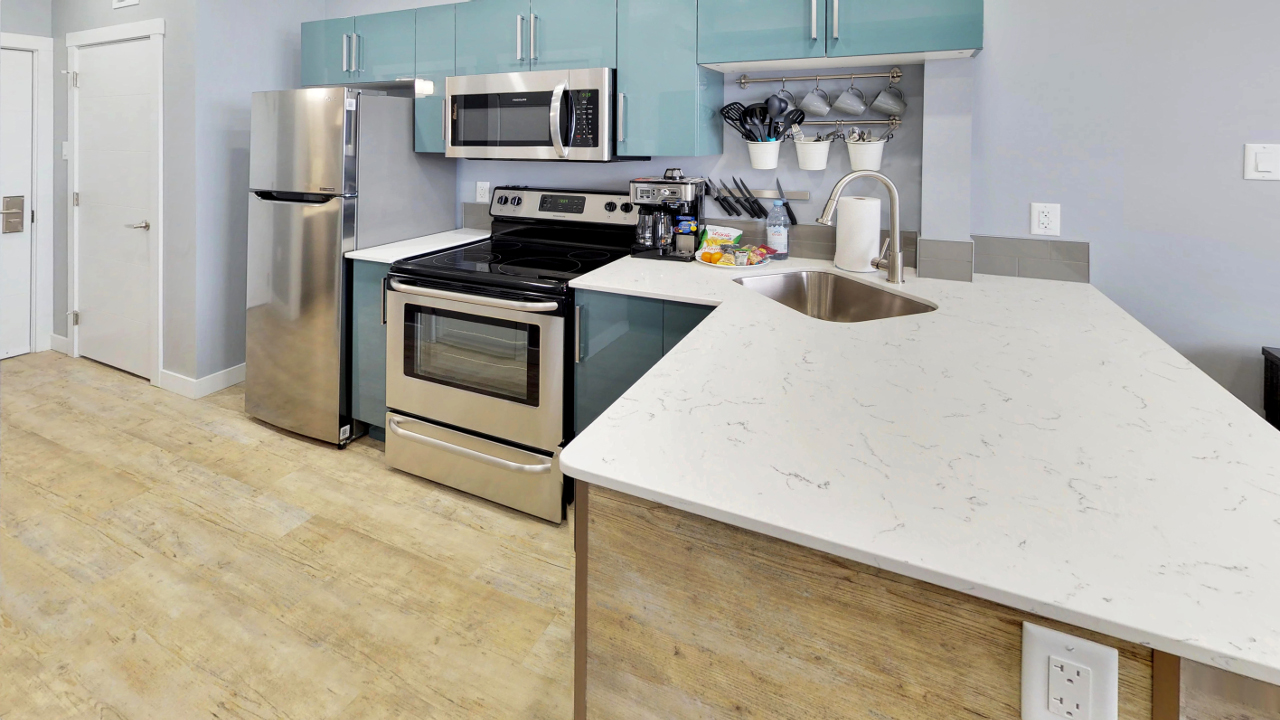 Queen Sized Bed
You will not miss out on a quality sleep with our top of the line Queen Sized beds. The beds also have a 42″ LCD TV mounted for a perfect angle. Enjoy our free Wi-fi as part of your stay.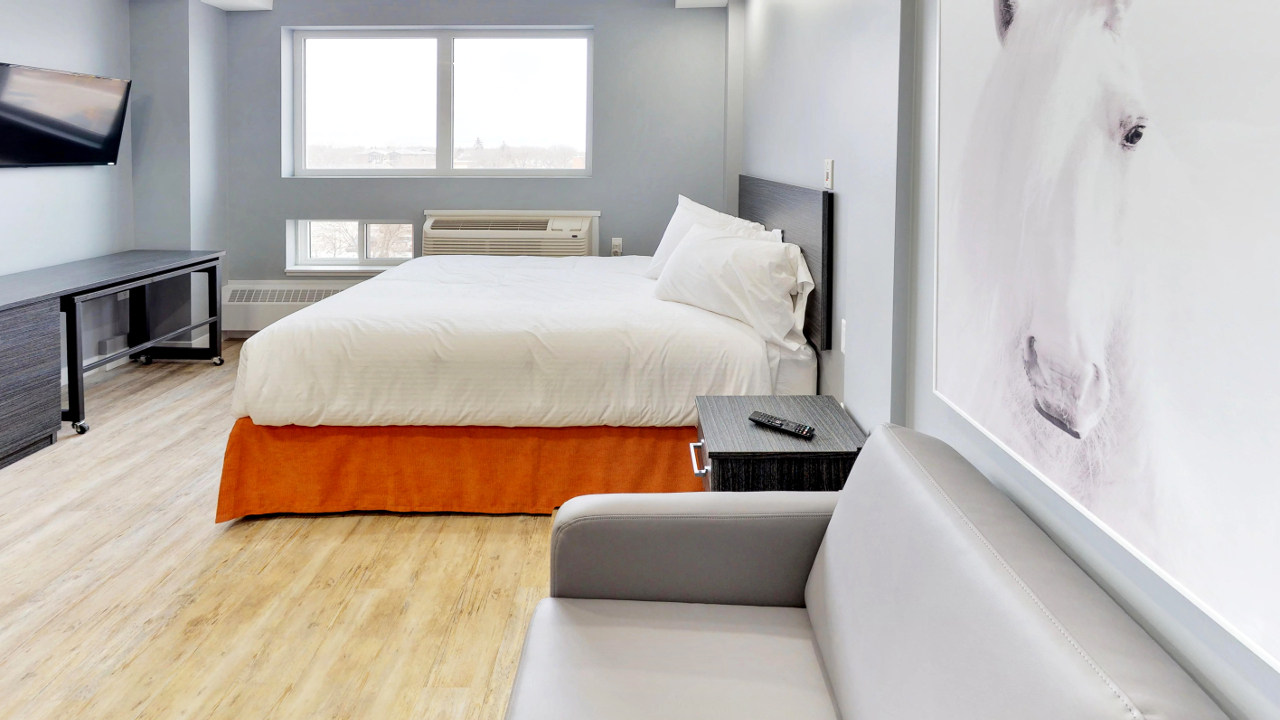 Save Money
Renting a Furnished Suite is often cheaper than hotels especially if you're splitting costs with two or more people. Along with being able to cook your own meals, it can cut costs on spending!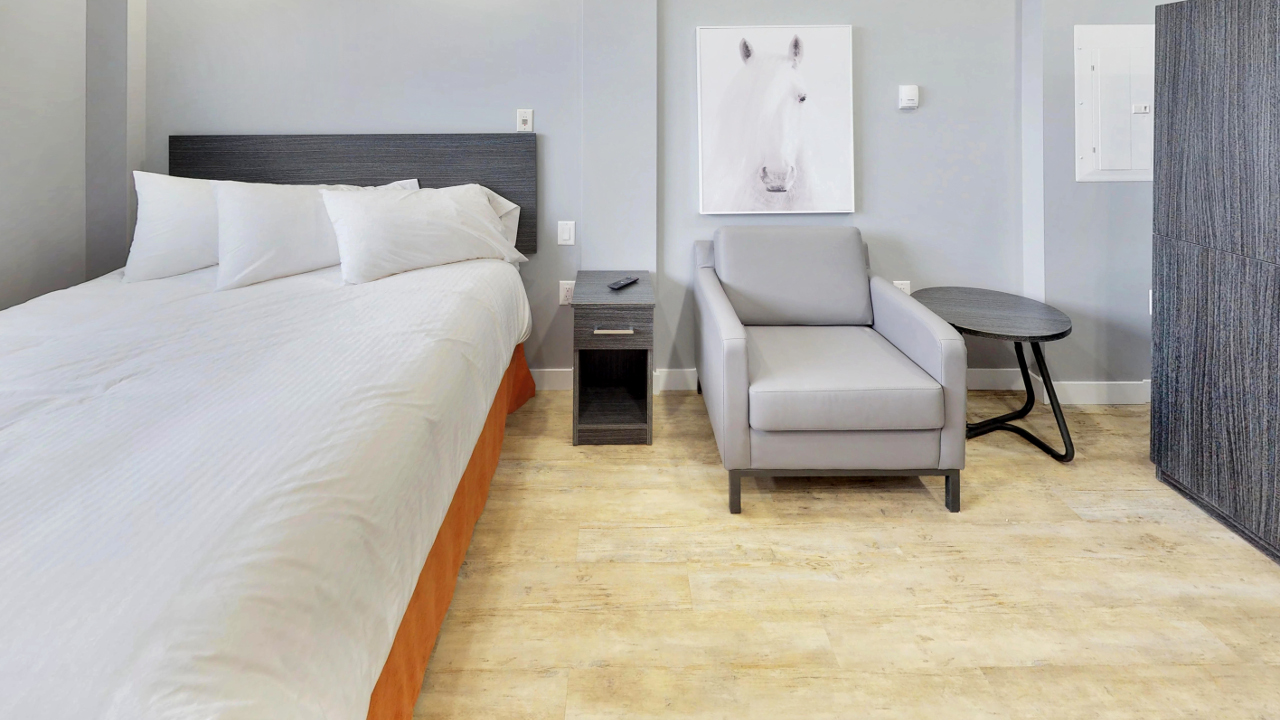 Convenient Location
Metro1827 is located right in downtown Regina where everything you need is nearby. The building provides quick access to Highway 6 and Victoria Ave. With close by shopping malls and grocery stores, you will have no problem walking for all of your shopping. While you are on your way, make sure to check out Regina awesome sites such as Victoria Park, City Hall, and the Saskatchewan Sports Hall of Fame Museum.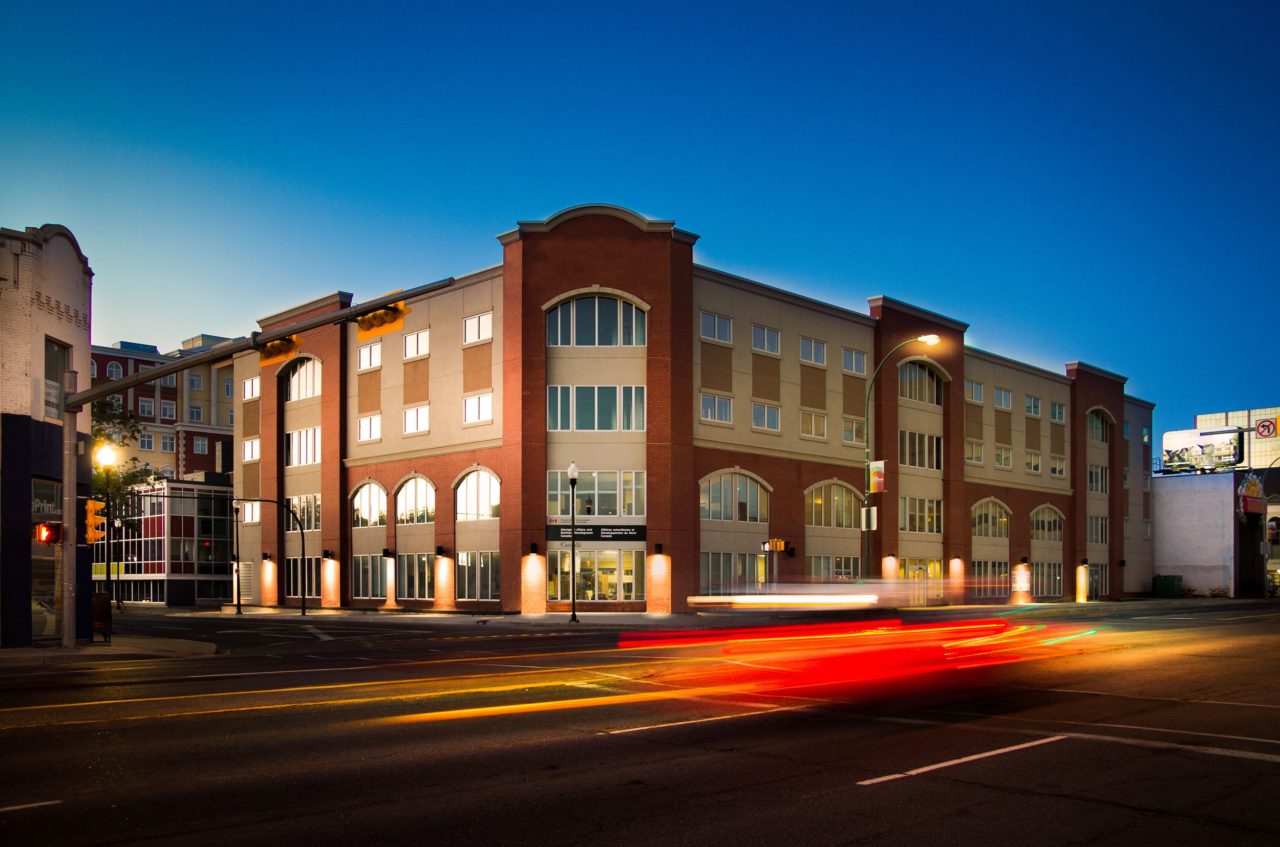 All in all, Furnished Suites are the best alternative for Hotels. With being able to cook your own meals, your own living space, convenience and the cost of saving money, Furnished Suites are turning Hotels obsolete.
Metro1827 is proud to announce our newly developed Furnished Suites, located in Regina. Starting at just $595/week for the studio room, experience luxury and convenience in our Building! 1 Bedroom Units also available. Call now at 306-700-5121.