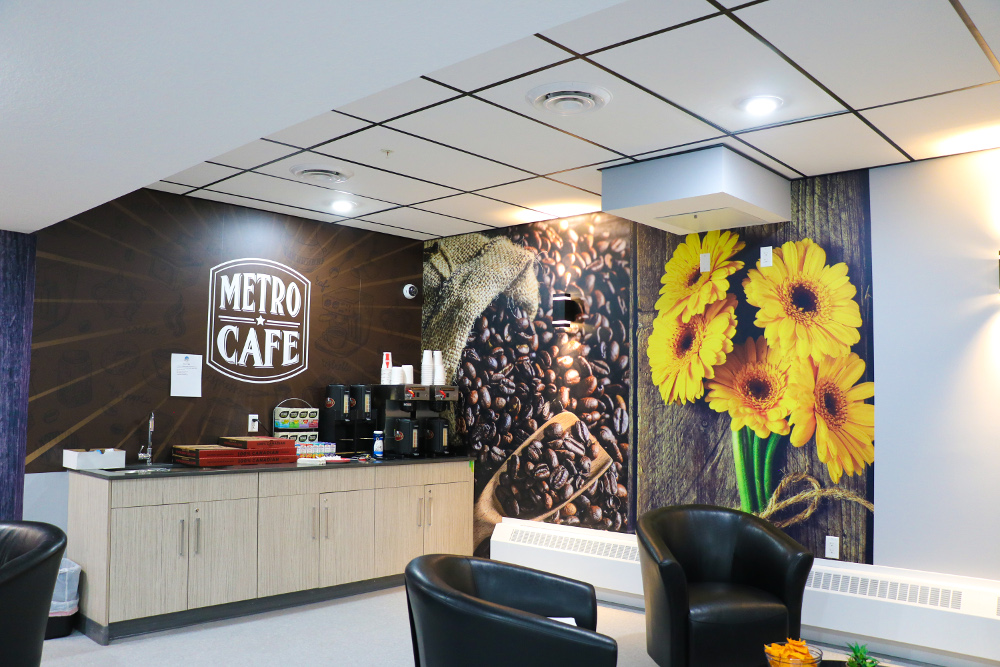 Our Front Lobby is now open and ready for company!
The lobby is equipped with a coffee & tea bar perfect for visiting with friends or curling up in a chair with a good book. You can also use the opportunity to meet your fellow Metro neighbours.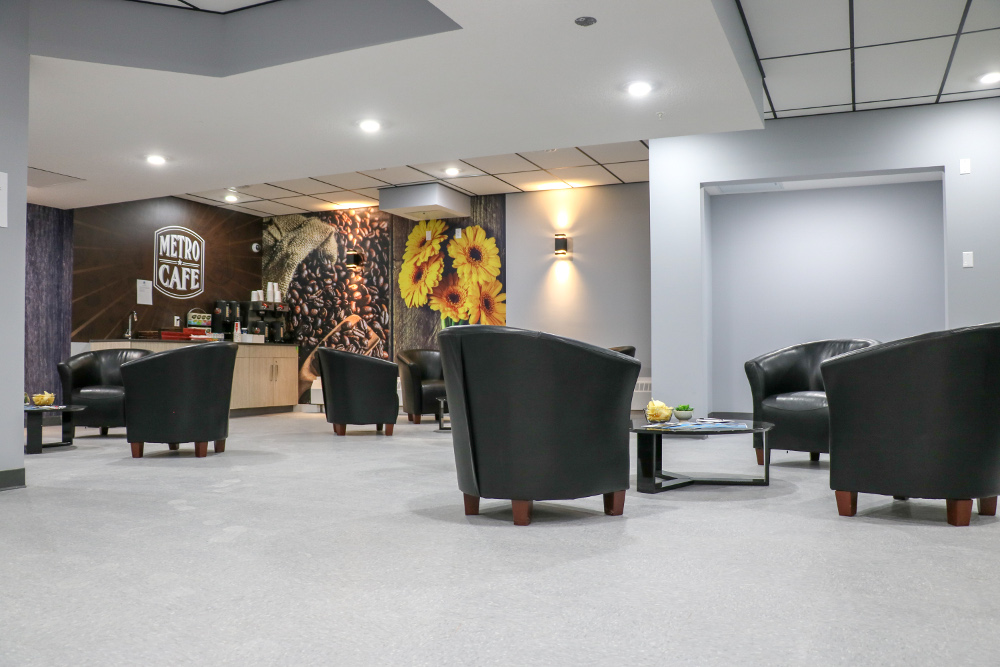 The Lobby also has a brand new Foosball table and Pool Table! Challenge your neighbour to a game or bring your friends over for a great time.